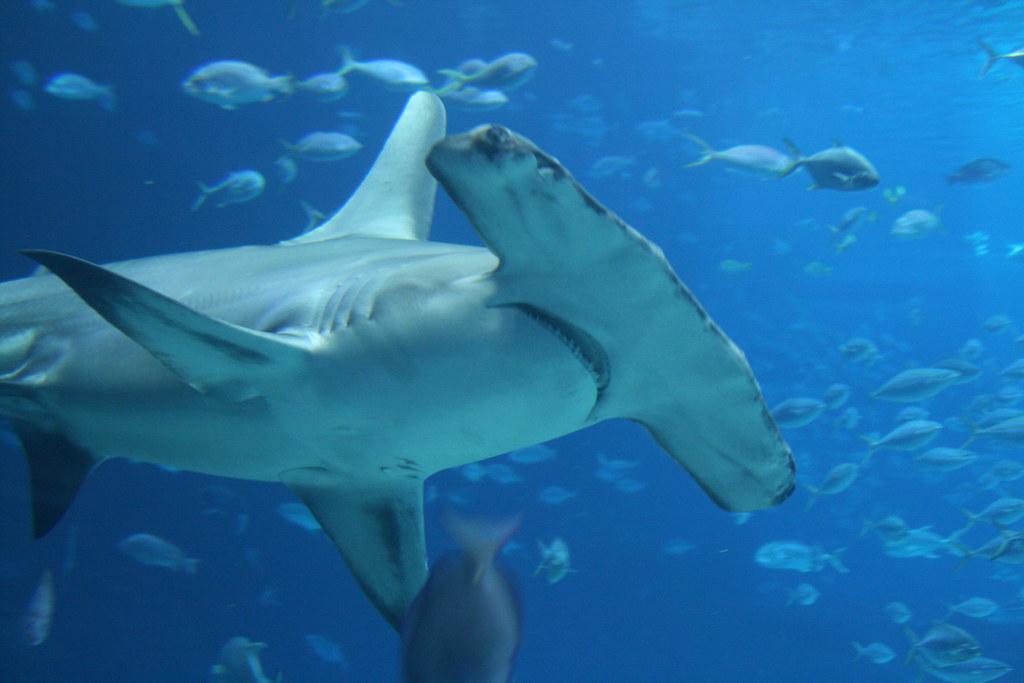 We continue to cover species from the ocean during this Plastic Free July with the Great Hammerhead Shark. There are 9 species of hammerhead sharks, all are on a trajectory to extinction. Alarmingly, the largest of the family, the Great Hammerhead, is critically endangered. Due to the pressures of overfishing, shark finning, by catch, and others, the Great Hammerhead is in deep peril. These incredibly unique sharks with their hammer heads deserve our attention and they need your help. This week, again we are talking sharks and specifically, what makes the hammerhead shark one of the most unique animals in the world. 
If you would like to join us this Plastic Free July you can join us https://plasticfree.ecochallenge.org/ and search for the All Creatures Podcast team. Please help to keep our oceans clean. 
For one cup of "good" coffee a month you can support your favorite podcast on Patreon and give back to conservation. With your support we were recently able to send money to the American Cetacean Society and Project Coyote conservation groups. We also offer bonus episodes and supporter only content. 
Please considering supporting us at Patreon HERE.
You can  also visit our website HERE