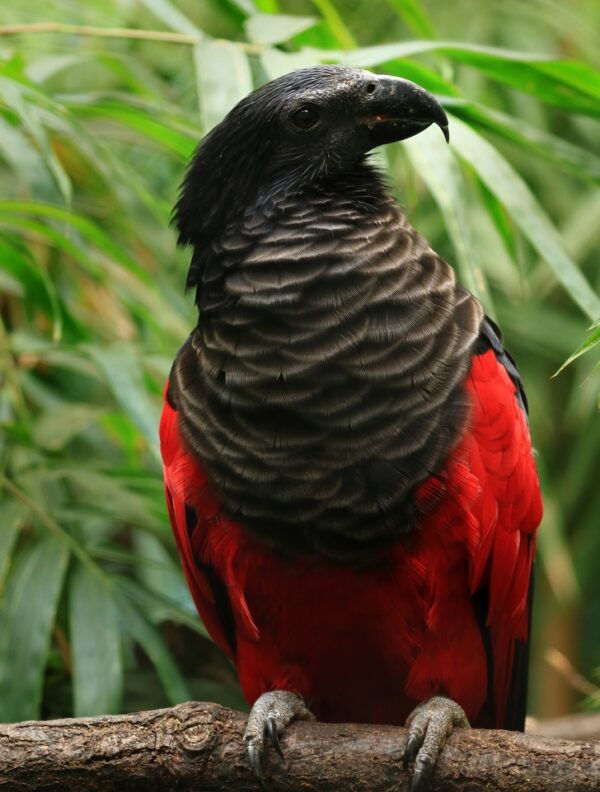 One of the many incredible and unique birds of New Guinea is the Dracula Parrot. This unique psittacine (sit-a-scene) or  "parrot" is the only one left alive in its family. In fact, the Dracula Parrot is heading towards extinction as it is sought for its feathers and is losing its pristine habitat. The Dracula Parrot does not have a fearsome reputation as it name might suggest. Rather, it is a frugivore that is a fig specialist. They are highly selective and usually feed on a few fig species, making them very important for their ecological niche. Parrots are also some of the most highly intelligent animals on our planet. They are amazing birds and very worth learning more about. 
For one cup of "good" coffee a month you can support your favorite podcast on Patreon and give back to conservation. With your support we are able to send money to conservation organizations monthly chosen by our Patreon supporters. We recently posted a bonus episode, the Blue Footed Booby, for our Patreon only subscribers and will be offering more bonus content soon! Thank you so much for your support and for supporting animal conservation. 
Please considering supporting us at Patreon HERE.
You can  also visit our website HERE